Whether you are an individual or a professional, our yachting company offers you a wide range of destinations from the port of the Côte d'Azur aboard prestigious yachts. You are in the city of Cannes and you are looking to rent a yacht in Cannes to enjoy a cruise at sea? We offer you a quality service and an ideal crew to guarantee the perfect organization of your getaway at sea.
Renting a boat from Cannes: a heavenly destination
The south of France is a heavenly destination, ideal for cruising aboard a yacht for an escape at sea. Our luxury yacht charter service in Cannes is what you need. Departing from this city, you will go on a quite pleasant cruise. Indeed, our yachting company allows you to vary the pleasures of the sea by offering to rent the best yacht with crew. You can count on our team to guarantee the smooth running and organization of your trip at sea. Indeed, our luxury boat rental service in Cannes makes your job a lot easier.
Our company puts at your service a crew made up of qualified advisers who will be able to provide you with the necessary support when you choose to rent a yacht in Cannes, not far from Nice. They provide you with their know-how and expertise in boat rental in Cannes. In addition, they are able to analyze and understand your needs in order to offer you the best of sailboats and yachts.
To explore Cannes and its surroundings, it is advisable to make a sea getaway. Therefore, renting a boat will allow you to explore the Côte d'Azur: Saint-Tropez, the island of Sainte Marguerite, the largest of the Lérins islands, Nice, Monaco… Indeed, aboard a boat departing from the bay of Cannes, you can explore the islands that exist around. You can also take a break in one of the yacht's cabins.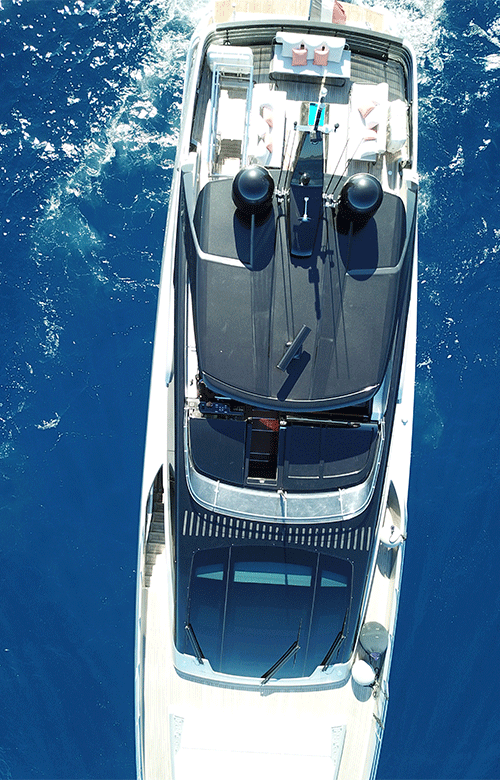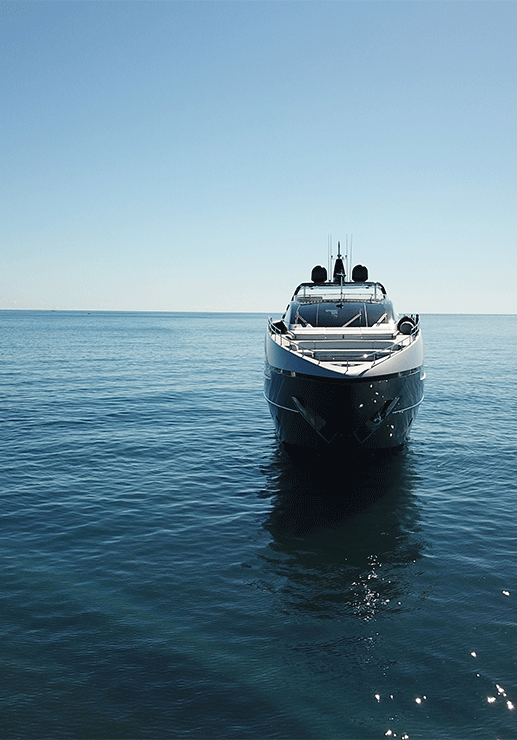 Charter a yacht in Cannes: a prestigious charter service
Are you looking for a yacht to rent in Cannes ? Opt for the services of our company. Indeed, each year, our team strives to offer you a varied catalog: boats such as the Basilic boat , passing through yachts to arrive at other motorized watercraft. Thus, you can discover the Côte d'Azur in the Alpes-Maritimes: from Saint-Tropez (st tropez) to Monaco and Corsica. You can also enjoy the Cannes festival and its bay, all from the rental of a yacht from Cannes .
Alongside Cannes yacht charter , we provide you with a qualified and experienced crew. Indeed, our yacht charter with skipper in Cannes allows you to sail quietly in the presence of a driver who is serious and rigorous. This sailboat professional is responsible for guaranteeing the successful organization of your getaway at sea and its smooth running. In addition, he is responsible for the route, maneuvers and safety measures necessary to make your excursion a success. Driven by his passion for sailing and his skills as a sailboat, the skipper allows you to live an authentic experience of a day or a week aboard a quality yacht. Our mission is to make it easy for you to rent a yacht in Cannes. Therefore, traveling the Mediterranean and visiting the Lérins Islands would be a good plan to enjoy the sea during the day or during the holidays.
Charter a yacht in Cannes: a prestigious charter service
Do you want to rent a yacht in Cannes? Opt for the rental of a riva 100 Basilic yacht . This is an excellent choice for exploring Corsica and the French Riviera from Cannes. In fact, this model is signed Riva. It offers you an ideal deck for sunbathing . You can also take advantage of its luxury cabins which offer optimal comfort. Composed of 11 places available, the yacht Basilic is composed of five sleeping cabins. With its length of 29.90 m, it is quite spacious, allowing you to enjoy a dream cruise and a good crew and baggage capacity. Thus, you can opt for yacht charter to celebrate a happy event with family or friends, during a day, a week or a longer stay in peace thanks to the skipper.
Do you have questions about the price of yacht charter in Cannes or the places available to go on a cruise in one of our boats? You can contact us at the port of the city of Saint-Tropez. It is also possible to send us your questions through the contact form for yacht charter . You must provide some information such as your email address. You can also call our yachting company by phone to confirm your yacht charter in Cannes.
The city of festivals and luxury
Cannes is the center of attention. You can charter a luxury yacht in Cannes to experience the excitement of this seaside resort and then take part in the most exciting moments of the festival. There are many times when the city is at its most chaotic: Film Festival, Lions, MIPIM TV, MIPCOM, MAPIC and MIPCOM, and MIPIM.
The M/Y Basilic offers a fast booking service that allows you to rent a yacht in Cannes. You can escape for a few hours, or a few whole days, on a luxury yacht that will allow you to explore the surroundings and relax in peace.
How much does it cost to rent a yacht in Cannes?
Many people think that renting a yacht is too expensive. The M/Y Basilic is a luxury yacht in Cannes that has a top price of 15,000 euros per day. For the week in high season, count 110,000 euros. Find all the details here .
Skipper on a charter yacht
Charter a yacht with a skipper for a relaxing vacation in Cannes. These powerful and intimidating boats are best handled by the skipper. The skipper can show you the best spots in the French Mediterranean while you relax on the boat and enjoy the beautiful scenery. Are you ready to charter a yacht in Cannes?
Cannes: Where can a yacht be sailed?
Chartering a yacht in Cannes is a great way to start your dream vacation. Yachts are very popular in the Provence-Alpes-Cote-d'Azur region, from Cannes sail and visit Monaco, Nice, Menton, Fréjus, Saint-Tropez, Sainte-Maxime, Porquerolles. Marseille is also a destination of choice, especially to reach the Balearic Islands or Corsica.
You'll enjoy luxurious service that allows you to relax on the water, as well as breathtaking sunsets and anchorages.
Chartering a yacht in Cannes is a great idea.
You can charter a yacht to enjoy the best of both worlds. The yachts are very comfortable thanks to their space and powerful engines. You will enjoy sailing on the high seas in peace and comfort. This yacht is ideal for entertaining friends or sunbathing on deck.
Customizing our yacht charter services in Cannes for your needs
Our large fleet offers a variety of activities and opportunities for small and large groups.
We offer full services for any occasion, from a small group excursion to a large event with over 200 guests.
Everything is customizable, whether you are a professional or an individual.