Live your vacation on the French Riviera otherwise by opting for the yacht charter in Monaco . Indeed, this top-of-the-range destination lends itself very well to yachting. the port of monaco undeniably delights its many boaters with the excellent amenities it offers to them and their yachts.
Do not hesitate to contact us to rent a motorboat for your stay at sea in the city of Monaco. We will offer you the rental of the Basil , which is one of the most popular models this season.
Monaco, the ideal city to rent a luxury yacht
With its 2 km2 area, Monaco is ranked the second smallest city-state in the world. However, this coastal city of the Mediterranean, benefits from an exceptional radiation. The principality is, in fact, famous thanks to its casinos, its Monaco Grand Prix , its Rallye Automobile Monte-Carlo, its starred restaurants and its superb events. Monaco divinely combines luxury, elegance and tradition.
But what also makes Monaco's reputation are its magnificent marinas . You will always come across some of the most beautiful models of boats in these last ones. Many yachting enthusiasts come here especially to Monaco, to discover and admire the latest sailboat , or the luxury yacht the most fashionable of the moment.
Dominated by the Rock of the Princes of Monaco , the harbor Hercules is the only one on the Côte d'Azur whose waters are deep. You will fear nothing by parking your yacht there. Indeed, it is undoubtedly the most practical and pleasant port in the Western Mediterranean.
As to port of Fontvieille , its breakwater protects it from the winds and secures your yacht. A veritable marina, it also offers all the necessary comfort. Water, electricity, showers and toilets are available for each of the boats moored in Monaco.
So in this Port city, the boat and yacht charter is always a great idea.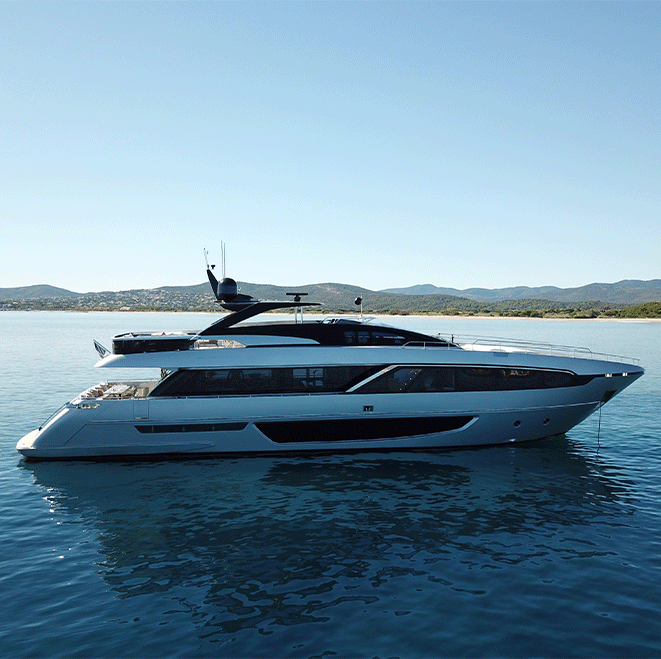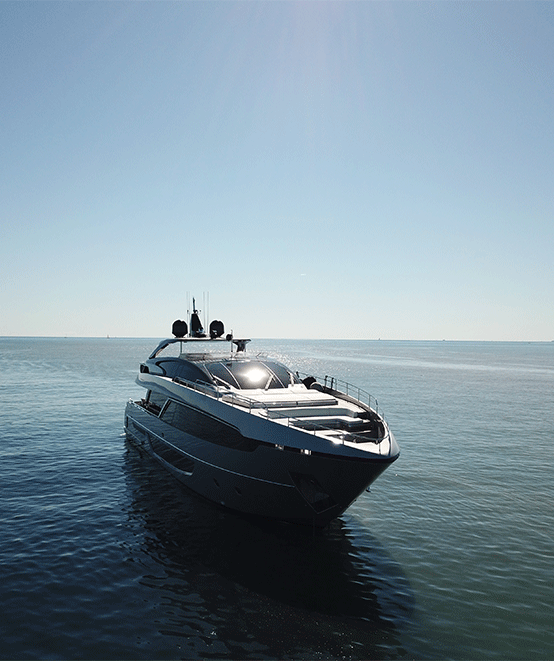 Interest in yacht and boat rental in Monaco
Chartering yachts in Monaco can have various advantages. First you have to know that it can be done for a day or for a longer period.
If you are in the first case, you can take advantage of this opportunity to organize a birthday aboard a motorboat in Monaco. You can also simply spend a relaxing day at sea and sunbathe under the magnificent Mediterranean sun. Some will prefer to organize, in a yacht, business meetings , conferences or any other professional or personal events.
If you have chosen to rent a semi-rigid or a sailboat, for a short one-day stopover on the spot, discover the city of Monaco! You can visit, among other things, the Palace of Monaco, the Opera Garnier and the Casino of Monte-Carlo.
But you can also opt for a yacht charter in Monaco for several days or more than a week. Take the opportunity, then, to make a small cruise . You can explore the Côte d'Azur. Various destinations are available to you from Monaco. You can take off and go to Saint Jean Cap Ferrat, Italy, Nice or towards Villefranche sur Mer. And why not point your boat in the direction of walking sticks or even Saint Tropez ?
Discover our motor boat and our yacht charter services Monaco
Among the various boats available for charter in Monaco, we suggest you rent the Basil . This is the large yacht of the range Riva Corsaro 100 . We promise you that this motorboat is a gem, one that yachting enthusiasts can't get enough of.
Rent this yacht and sail aboard a magnificent boat of 30 meters in length at Monaco. It has the capacity to accommodate a crew of 5 people . Its cabins can accommodate up to 11 beds . They are 5 in number and are very luxurious and comfortable. Two of them are VIP cabins . The Wireless available on this luxury yacht, allows you to connect and discuss your vacation with your loved ones. About the air conditioning , it makes life on board very pleasant. Do not hesitate to consult the customer reviews on the rental of this charter yacht. You will be all the more impatient to board this boat.
A crew , made up of a skipper and a professional sailor , will be at your disposal following the reservation of this yacht, available for charter in Monaco. It will make you live a most memorable cruise with, why not, a passage through Antibes or Nice.
Do not wait any longer to request our services boat rental in Saint Tropez , in Cannes and of course in Monaco! To book or ask us questions about the yacht and its rental, you can send us an e-mail, call us or fill in the form on the site.
Charter a yacht in Monaco to visit the Côte d'Azur
With M/Y Basilic, you can rent a yacht in Monaco
We organize your next yacht charter from Monaco, whether it's your next vacation, a professional project or your next incentive.
The M/Y Basilic team will be there to help you from design to completion. Our team is available 7 days a week to find you Monaco rental boats for your projects on the French Riviera.
From your yacht, discover the rock of Monte-Carlo and the principality
Monaco attracts more than a million tourists from all over the world every year.
Le Rocher de Monaco has enjoyed a reputation for excellence for many generations. It is now run by the royal family. The port of Monaco has been extended to accommodate some of the most luxurious yachts on the Côte d'Azur. The new Yacht Club de Monaco, designed by Lord Norman Foster, contributes to Monaco's international reputation. Monaco is a destination resolutely turned towards the sea, ideal for day trips or yacht charter stopovers.
There are many options for yachts and sailboats that will take you to the most famous places on the French Riviera. Enjoy a day of relaxation on board, leaving from the port or from the pontoons of the Société des Bains de Mer. You can travel towards Saint Jean Cap Ferrat or Villefranche sur Mer.
These luxurious yachts can be used for all occasions and the crew will ensure that you have a pleasant stay aboard your yacht in Monaco. You will be guided by an experienced captain on the best sailing routes around Monaco. The hostesses will serve you your favorite drinks, while the chef will prepare traditional dishes from the south or introduce you to the world.
The M/Y Basilic is equipped with the latest water sports and offers many activities that will make your stay enjoyable for young and old. These include jet skiing, wakeboarding, water skiing and tubing.
Chartering a yacht in Monaco is a great idea
Monaco is the perfect place to charter a yacht. Monaco is the ideal port to rent a yacht and explore the Mediterranean coast. You can enjoy a relaxing holiday with your family or friends on the Mediterranean coasts. You can rent a yacht to sail for a day or several days. You can charter a yacht to explore the Côte d'Azur. You can also rent a yacht to enjoy the ocean for a week. Monaco is the perfect place to relax and enjoy the sun. Charter a yacht in Monaco to enjoy a romantic getaway in the Mediterranean.
The city of Monaco
Monaco yacht charter is not just for cruising along the Mediterranean Sea. It's also a great way to explore this charming city. The Monaco setting is home to many attractions, including luxury yachts, casinos and rooftop tennis courts.
The state is extremely compact, so you can find everything within walking distance, including the famous casino, luxury shops, Stade Louis II, and the beach. You can take advantage of your trip to Monaco to see the Prince's Palace of Monaco, the changing of the guard and the terrace of the Casino of Monte-Carlo. They will delight lovers of luxury cars, whether they are parked in front or behind hotels.
The Exotic Garden of Monaco is an ideal place to get some fresh air. This micro-climate is home to thousands of species of cacti, and many other plants that can reach enormous sizes in their country of origin. This Eden offers a spectacular view of the principality. Another attraction for wildlife enthusiasts is the Ocean Museum. There are more than 6000 species in the Mediterranean Sea. Even large predators will be there. This aquarium is open every day of the year, except at Christmas and the weekends of the Formula 1 Grand Prix (end of May).
Night is when the boats come back from the harbor, and it is cooler. This is the time to discover Monte-Carlo by night. You can wander the streets lit by streetlamps, where restaurants and bars slowly fill up. End your day in one of the glamorous nightclubs, or in the luxurious casino. Know that you will have to leave at dawn.